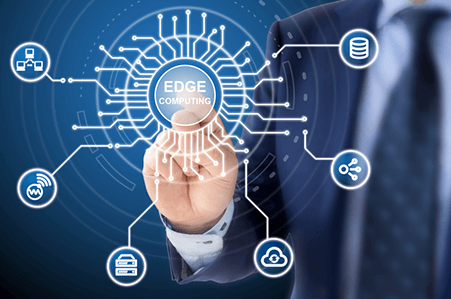 Giving your business the edge
The main objectives of edge computing in 5G include improving QoS and data management. The edge computing architecture reduces latency, improving performance and user experience. Amantya enables numerous use cases that can run on 5G MEC infrastructure, including C-V2X, Augmented Reality, VR, Robotics, and more.
Robotics Operating System
With supercharged connectivity and low latency, MEC enables robots to offload their intelligence and computing to edge servers driving scalability, capacity building, innovation, and maintenance. 5G-powered robotics technologies will transform modern industries by leveraging benefits like higher bandwidth, high speed, and low latency.

Our Robotics services include:
Robotics application development
Architecture approach using ROS2 and micro-ROS
RTOS development experience on Zephyr / NuTtx and FreeRTOS
End-to-end integration of ROS nodes / microROS nodes across 5G MEC
C-V2X
MEC-Enabled V2X framework will allow vehicles to communicate not only with other vehicles but with surrounding infrastructure, internet-based networks, and pedestrians. MEC-Based V2X will enhance safety, increase traffic efficiency, and decrease operational costs.

Our C-V2X services include:
Develop applications for V2X use cases
Messaging based on SAE J2735, CAM, DENM
On Transport – IP / Non-IP (WSMP)
Porting on V2X Lower Layers (802.11p) or C-V2X lower layers (3GPP)
Integrate across OBU and RSUs
Video Analytics
Real-time video analytics is picking pace as the platform helps generate valuable data insights, statistics, and recommendations for various use cases.

Our video analytics services include:
Dataset for AI ML Model
Model development for AI ML detection, traditional CV techniques
On Transport – IP / Non-IP (WSMP)
UI UX development and report generation
Content Delivery Network
Amantya's MEC-based CDN services deliver high-end content such as HD 360 video live streams, AR content, VR gaming, etc. The key benefits include reduced costs, minimized load times, minimal operational complexities, and latency delivery.

Our CDN services include:
Development of CDN platforms on Telco Edge
Interworking with traditional CDNs for content population
Implementation of content population algorithms
Edge Clouds – AWS / GCP / Azure
Our MEC Application Development Expertise
From conceptualization to post-deployment support, Amantya offers a holistic services model for MEC, allowing our customers to move from concept to design to modernization quickly.
01

MEC Platform Strategy
Amantya provides complete digital platform development support which includes end-to-end offerings from design to deployment of MEC functions.
02

Use Case Applications
We help telcos and other industry players in new use case development for network performance and QoE improvements.
03

Design & Engineering
We provide system design and architecture for building modular and scalable solutions with integrated management systems design, orchestration software.
04

Development Services
Our agile development methodologies include ideation, design, system development, and integration of edge applications in automotive, robotics, augmented and mixed reality domains.
05

Testing & Integration
We provide focused testing for edge connectivity, VNF catalog, onboarding & service chaining, interoperability & regression testing, test lab set ups, and performance & security certification.
06

Pre-Deployment Services
Amantya's pre-deployment services include pre-fabricated stack integration and validation, design, deployment, capacity modeling, private, public, and hybrid cloud integration.
07

Deployment & DevOps
We ensure continuous delivery of software using automation and DevOps tools and processes. Ansible, Chef, and Puppet are some scripting frameworks we use to automate MEC deployment.
08

Support & Maintenance
We help telcos in NOC setup, 24x7 remote monitoring, and end-to-end management & maintenance of platforms, including L1, L2, L3, and L4 support for edge network elements.
Why Choose Us?
Amantya actively supports many CSPs, NEPs, and enterprises globally, helping them define their MEC roadmaps, create use cases and charter a path to monetization.
Build intelligent MEC applications for business innovations cost-effectively
Real-time insights into business performance to avoid or minimize future risks
Complete transparency of work and processes with periodic reports during app development
Best-in-class technology stack to ensure top-notch solutions
Flexible engagement models
Stringent QA & testing protocols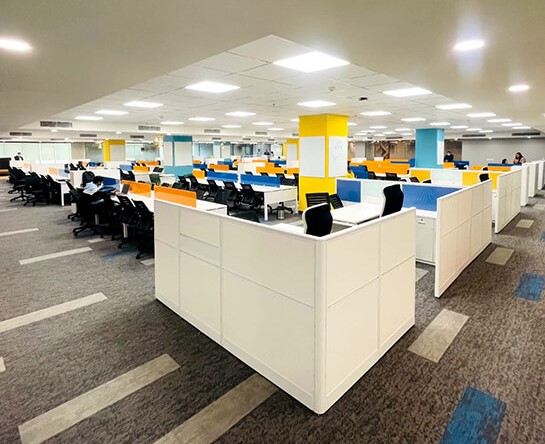 Have an idea in mind?
Let's Talk