5G Testing & Automation
Jumpstart your 5G network, products & solutions validation
Consult our Experts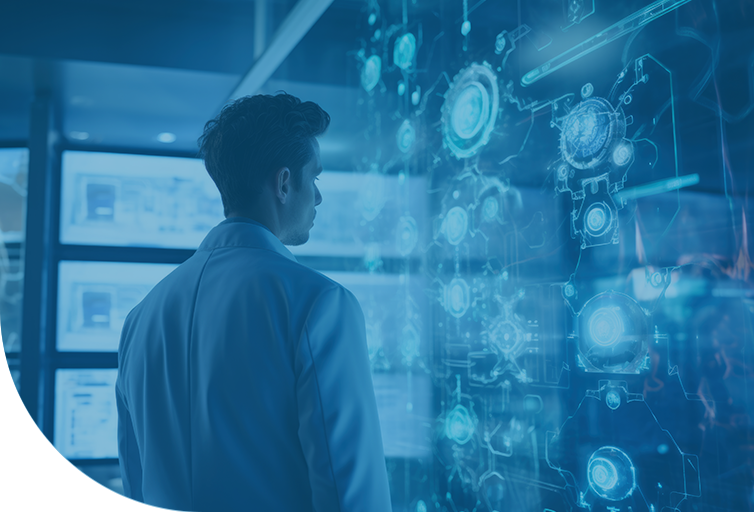 5G Testing Services
Amantya's 5G testing services put you in the driver's seat in the race to 5G supremacy. Drawing on avant-garde 5G IP accelerators and solutions, our in-house experts outline a test strategy tailored to your unique 5G portfolio, helping speed its deployment and optimization.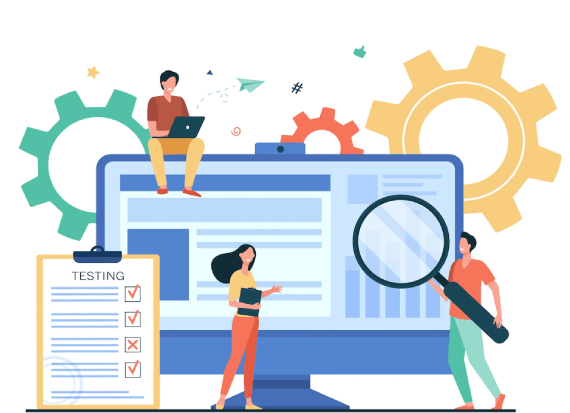 Our state-of-the-art portable lab solution simulates an integrated 5G radio and core network in a box to test applications against multiple performance parameters, third-party integrations, and use cases to:
Minimize field defects
Uncover & streamline vendor interoperability issues
Increase & improve customer experience cycle
We use a battery of handover test systems to run base station software through multiple levels of testing in a controlled lab environment before it's released for field deployment.
Cover a wide frequency range to maximize customization
Simulate the complex effects of variables like distance and interference
Improve network robustness and optimize RF equipment's performance
Amantya's interoperability testing seeks to ensure all standards-based solutions work together seamlessly, irrespective of the vendor, to deliver optimal performance of the RAN solution.
Evaluate standards-based integration & compatibility with third-party solutions
Assess E2E functionality between two communicating systems as per standards
Ensure seamless working of standards-based solutions for vendor agnosticism
Amantya's 5G network simulator IP allows users to simulate various network operations and procedures in the lab and can replace a simulated network element with a production network element to create varied network topologies.
Emulates all the elements of a 5G network - 5G devices (UE), 5G base stations (gNB), and 5G Core
Interfaces & protocol functions are implemented based on the latest 3GPP specifications
We evaluate how a network function or service performs for responsiveness, capability, and stability under varying workloads to validate multiple factors and ensure its reliability.
Uncover & address issues like bugs, database slowdown, and hardware bottlenecks
Trigger & control existing traffic test tools in the telco's lab and collect test logs
Our engineers perform comprehensive multichannel MIMO (Multiple In Multiple Out) measurements to uncover MIMO performance issues and ensure optimal performance in a MIMO implementation.
Error vector magnitude (EVM) for transmitter performance
Radio-frequency (RF) and baseband defects like timing error, local oscillator phase noise, intermediate frequency/ RF filter group delay, etc.
We ensure that our solutions enable the desired outcomes post code enhancements. The modified code does not impact any part of the system, and a particular functional area can handle unexpected behavior.
Smoke/Sanity test to check the basic functionality and stability of the system
Requirements analysis of the code to ensure the core features of the product remain intact
Execution of test cases for critical functions as per bandwidth and need
5G Automation Services
Amantya provides open, standards-based, cloud-native automation solutions to accelerate our customers' 5G journey. We help them streamline operations, reduce time to market, lower the total cost of ownership (TCO), and monetize 5G investments. Learn how we help you unlock value by automating your network and solutions.
Network Automation
We enable telcos to leverage automation to reduce network operation & service management errors. Quickly build scalable, agile, multi-vendor 5G networks and efficiently roll out new on-demand, slice-based end-to-end services across multiple networks.
Lifecycle Management
Orchestration
Closed Loop Automation
Testing Automation
Amantya leverages its tried and tested IP-driven, tool-agnostic, platform-independent testing solutions to automate and validate complex business processes and achieve quality at speed.
Automation Frameworks
Scripts Preparation/Modification/Enhancement
TTCN Development
Test suite execution simultaneously
DevOps
We help businesses automate and streamline their software development process to bridge the gap between development, quality, and operations to deliver applications and services at higher velocity.
CI/CD Pipeline
Design/implementation/support
Jenkins based compilation and deployment