BLE Tracker
Take tracking & management to the next level with Bluetooth® Low Energy
Amantya's BLE tracker is a highly efficient end-to-end solution to track and monitor personal belongings and business assets. It is developed using cutting-edge Bluetooth technology and delivers best-in-class performance and reliable connectivity with the assets and belongings. Furthermore, Amantya offers end-to-end design, development, manufacturing, and management support for the BLE asset tracking solution.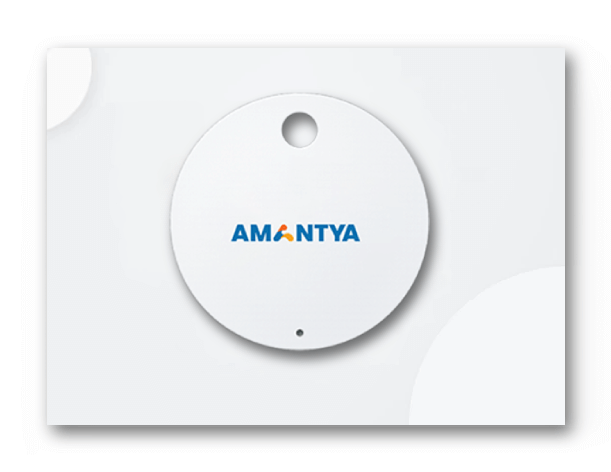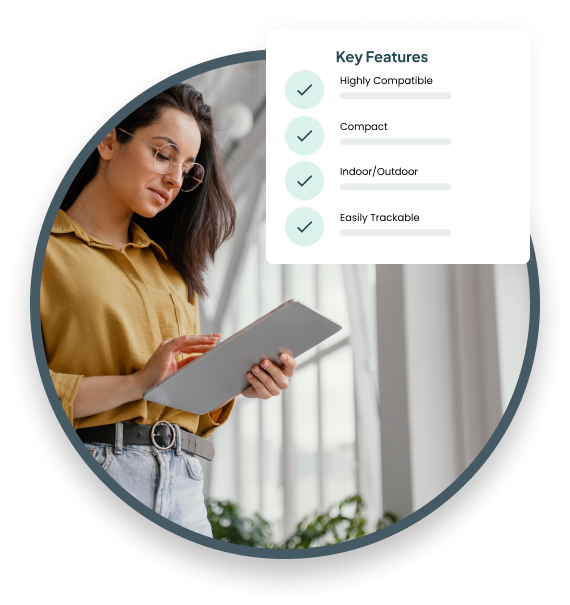 Highly Compatible
Supports Android & iOS-based applications for low-level interface
Compact
Easily deployable lightweight tracker
Indoor/Outdoor
Seamless indoor/outdoor asset management
Weather Proof
Suitable for extreme environments and weather
Easily Trackable
Track assets by activating the device's buzzer
Range
Connectivity over a range of 100 ft
Why Amantya's BLE Tracker?
Separation Indicator
Prompt connectivity alerts on assets getting disconnected

Last Seen Location
Mobile app designed for locating the last seen or last location of assets

Proximity Guidance
Ultimate proximity guidance feature to locate lost/ misplaced items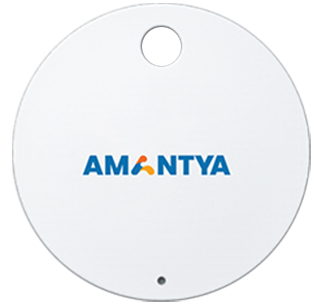 Long Battery Life
Long-life battery of up to 18 months and steady connection

Range & Performance
Excellent penetrative power for indoor and outdoor applications

Complete Control
Cost-efficient and straightforward to develop, deploy, monitor & manage
Specifications
Amantya's Bluetooth Tracker specifications:
Color
Black

Bluetooth Version
BLE 5.0

Size
45mm

Thickness
2.8mm

Weight
7.7gms

Listed Range
100ft

OS Compatibility
iOS & Android

Battery
CR2016

Life
18 Months

Manufacturing
Real-time visibility of assets & workforce
Improve employee safety & security
Immediate location and tracking of high-value equipment and tools
Monitor workforce count in sensitive areas
Alert settings to secure assets
Prevent loss & theft of movable equipment
Save time and resources by automating asset location
Healthcare
Real-time visibility of equipment & personnel
Efficiently track assets and workforce in an integrated ecosystem
Immediate location and tracking of high-value medical assets
Improve patient care by effectively monitoring patients, staff, visitors & assets
Save time and resources by automating asset location
Personal Tracking
Real-time location visibility of loved ones
Complete visibility over personal assets like camera, phone, keys, wallet, etc.
Improve safety & security of kids, parents, pets & belongings
Automated alerts & notifications
Have an idea in mind?
Let's Talk