Custom Software Development
Build scalable, future-proof digital products by leveraging our top-notch custom software development solutions
Consult Our Experts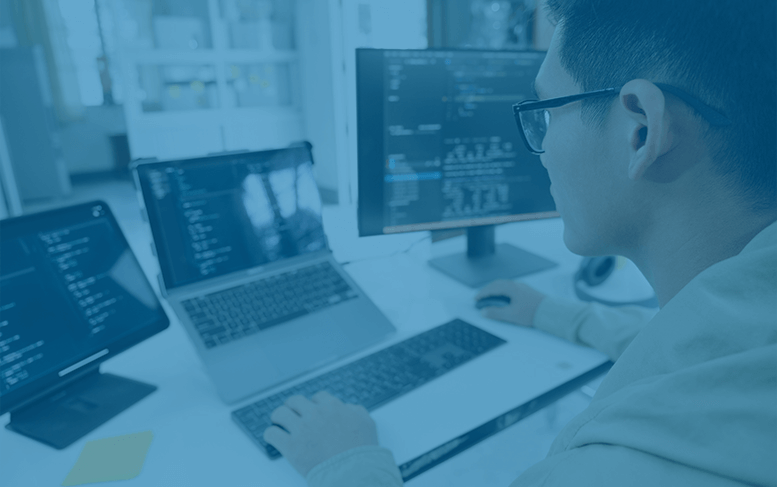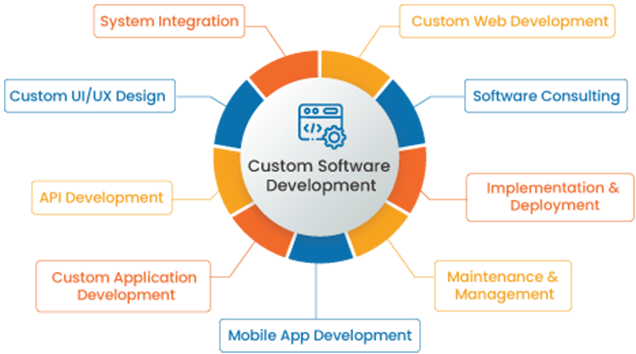 Next-Gen Custom Software Development Services
Amantya provides full-stack customized software development services, encompassing the complete software development cycle, from ideation to delivery and maintenance support. We leverage our multi-domain expertise, technological vision, a team of skilled professionals, and a dedicated working process to help you transform your ideas into high-impact futuristic products that add tangible value to your business.
We work with small businesses to large organizations across verticals to build transparent, client-focused, and secure end-to-end processes that allow measurable and predictable results in defined timelines.
Unlock innovation and Accelerate Digital Transformation
Get in Touch
Our Services
Our team is experienced in all aspects of custom application development. We work from concept ideation to code and development to deployment, ensuring optimal software quality, time, and cost.
01

Custom Web Development
We build customized, intuitive web app solutions that optimize operations, accelerate workflows, boost revenue, and deliver an exceptional product experience.
02
Software Consulting
We analyze business needs and create a roadmap for building a software solution optimized to specific requirements and delivering the best value.
03

Implementation & Deployment
We devise comprehensive and agile deployment & implementation plans using proven methodologies to deliver enhanced and cost-effective solutions to end-users.
04

Maintenance & Management
Our app maintenance and management services ensure that your software infrastructure stays relevant, scalable, sustainable, and high-performing.
05

Mobile App Development
Our robust & customizable frameworks help develop smart mobile apps that analyze user data and incorporate AI ML to deliver personalized user experiences.
06

Custom Application Development
Leverage our deep domain expertise to develop robust, scalable & interoperable mobile, web, desktop & hybrid applications that deliver optimal business outcomes.
07

API Development & Integration
Develop reliable and easy to consume custom APIs that seamlessly integrate custom software with enterprise and third-party systems & services to maximize uptime & scalability.
08

Custom UX/UI Design
Leverage the latest UX/UI technologies, architectures, and trends to design responsive & scalable user-centric apps that transform user experiences across channels.
09

System Integration
Our software integration engineers adopt next-gen technologies and processes to streamline and integrate everything from design, development, and testing to execution.
Product Lifecycle Management (PLM)
Our agile and holistic Product Lifecycle Management (PLM) model encompasses everything from concept
ideation, coding, product development & management, AI, Security, deployment, QA, compliance, and more.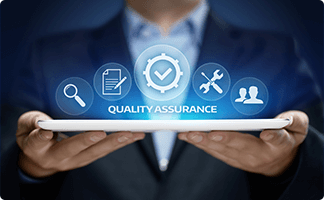 Quality Assurance (QA) & Software Testing
We provide comprehensive QA and testing services utilizing advanced test frameworks and technologies to deliver agile, high-performing, and secure software solutions & applications that are protected from bugs, hacking, and productivity issues.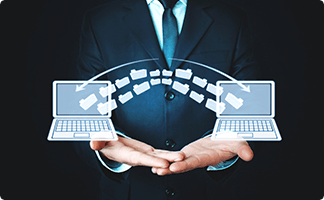 Data Migration & Legacy System Modernization
We provide cloud-based data migrations & upgrades and other vital software modernization services to help you evolve from existing monolithic software assets to a reliable and flexible microservices architecture without compromising data integrity and system uptime.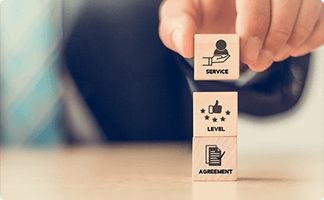 SLA Support Services
We abide by your contracted Service Level Agreement (SLA) at every phase of the project, guaranteeing compliance and ensuring optimal monitoring, reporting, and management of your SLA services.
Realize better throughput by leveraging the latest advances in software delivery
Let's Get Started
Get the Amantya Advantage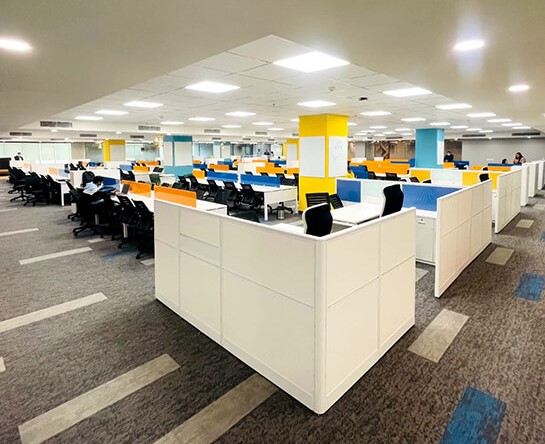 At Amantya, we follow industry best practices to enable businesses across the globe to scale, transform and gain competitive advantage by leveraging our innovative software solutions. We leverage our domain knowledge & expertise and proven methodologies to meet our commitment to building smart digital experiences that add value to diverse businesses.
Adherence to agile and CI/CD principles throughout the product development lifecycle
Efficient & transparent development, communication, and reporting
Guaranteed maintenance and after-sales support
Proven business application development expertise
Flexible engagement models
Stringent QA & testing protocols
Delivering Future-Ready Custom Software Solutions – On Budget, On Time
Talk to Us
Industries We Support
Amantya designs and creates custom software development solutions in a variety of industries. Here are a few
domains where we have demonstrated expertise.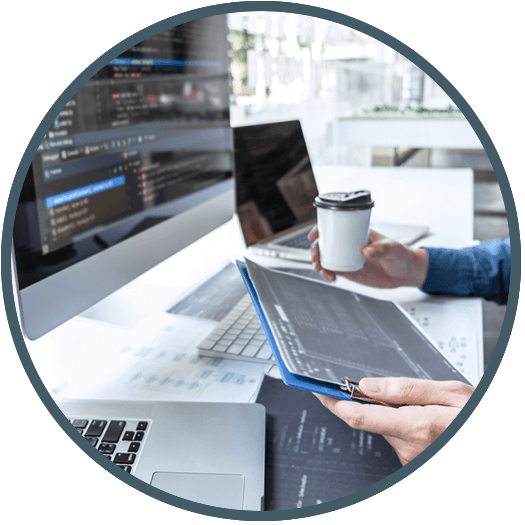 Deliver fast & reliable user interface design for web applications, mobile solutions, and other user-centric products
Increase ROI and customer retention rates with personalized offering delivery via mobile apps
Increase conversion rates by redefining customer behavior and reinventing goods consumption
Explore the best tech stack for new solutions for price optimization, product recommendations, intelligent merchandising, and customer analytics
Win market and improve quality of medical care and improve patient satisfaction with HIPAA and HITECH-compliant software
Ensure secure, reliable, and informative patient-caregiver interaction
Improve care delivery, clinical testing, and hospital management
Streamline & optimize operations and enhance digital capabilities to measure and consistently improve standards of financial performance, service quality, and overall customer experience
Infuse agility in processes and fight disruptive competition by adjusting legacy infrastructure up to dynamic market requirements and proactively adapting to changing customer needs
Launch new services, manage their quality, add competitive value to offerings, timely process user requests, and add new revenue streams
Digitize internal platforms and processes to enhance software-driven network services and succeed with new business models
Create a superior user experience for your customer portals, applications, and products with an interactive UI that's purpose-built for end-users
Audit, refactor, and refresh legacy systems
Gain strategic insights and competitive advantage through custom insurance software development
Improve performance, resilience, and security of core systems to support business growth
Offer an intuitive, seamless, and fully digital onboarding experience with front-end customer portals
Build interoperable, scalable, and customizable software systems fully loaded with custom features to streamline operations and optimize ROI
Leverage disruptive technological solutions to effectively cater to changing guests' demands
Reimagine customer experiences, ramp up operational agility and boost financial capabilities with full-scale innovations and custom hospitality software solutions
Improve efficiency & productivity, streamline operations and reduce overall transportation costs
Create a custom fleet management solution that leverages location and vehicle data to monitor vehicle conditions accurately and understand driver behavior
Get insights from location data to accelerate the development of fleet tracking solutions, improve fleet efficiency and enhance fleet managers and end-customer experiences
Have an idea in mind?
Let's Talk