Connecting devices, people, and businesses to make them smarter
Connecting devices, people, and businesses to make them smarter
Be it for creating disruptive business models, entering new markets, developing innovative products, or providing differentiated customer experiences and unlocking new revenue sources, organizations these days are betting big on IoT.
At Amantya, we ensure our clients have the right resources and the required expertise to turn their ideas and dreams into reality. We leverage our vast experience, drive, and skill, ably supported with an array of futuristic and secure market-ready IoT-powered products and services, to seamlessly bring IoT into your business and products, irrespective of size, location, or industry vertical.
End-to-End Hardware design & development services

System Integration-Sensor, Gateway & Cloud Integration

Application and Workflow Integration
Maximize Productivity. Enhance Workflow. Optimize Costs
We provide post-deployment product and services support to enhance operational efficiency, customer experience, and growth trajectory, empowering your business with a competitive edge.
We partner with our clients to design, develop, supply, install and manage their applications, devices, and platforms, allowing them to focus on maximizing their growth opportunities. Amantya's dynamic and result-oriented IoT app development services cater to the diverse requirements of different industrial sectors, delivering optimal levels of performance, superior experiences, and enhanced security.
We help enterprises respond to changing market needs by embracing disruption. We are here to provide people-centric solutions that drive the adoption of IoT to create a safer, smarter, and more connected planet.
Why Choose Us?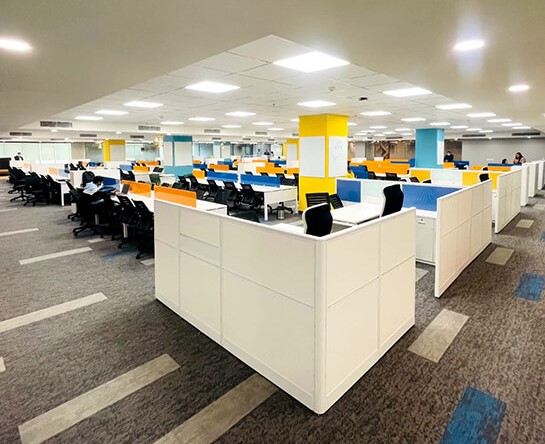 Complete lifecycle support to build a secure IoT ecosystem. From secure OTA updates and anti-cloning capabilities to sensitive user data protection, capitalize on industry best practices and tools to protect your business against potential security threats
Data-driven business models and innovative service offerings ensure reliable, scalable, and secure solutions tailored to specific business architectures with inherent flexibility to evolve with changing customer needs.
Drive tangible business value at the earliest. Leverage our secure and power-optimized next-gen tools to manage risks, minimize costs, simplify processes and deliver customized IoT solutions with accelerated time to market
Draw on our exhaustive IoT consulting expertise to analyze your software needs and existing infrastructure and create an effective roadmap to kick off your IoT development endeavor
We design highly scalable IoT architectures that support thousands of connected devices. Leverage our advanced cloud computing capabilities to process massive data flows seamlessly and enable real-time insights
Create intuitive, user-friendly IoT applications that deliver enhanced value to customers. Leverage our proven cross-platform development expertise to provide excellent connected experiences on any device
Have an idea in mind?
Let's Talk