Amantya's NB-IoT Asset Tracker
Future-Proof Asset Tracking solution to automate and advance your business performance
Amantya's next-gen asset tracker is an end-to-end dual-mode solution equipped with the latest NB-IoT/ LTE-M and a cloud-based GPS interface. A battery-operated, end-to-end solution with a wide range of coverage for diverse use cases, it is designed to monitor assets in outdoor environments more reliably and securely.
Developed for use cases like fleet management, inventory & pet tracking, logistics management, personal tracking, and much more, Amantya's NB-IoT tracker enables efficient communication and innovative asset tracking & management at a low cost.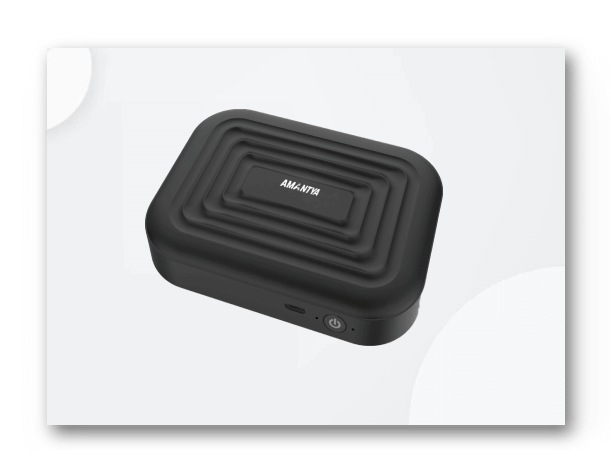 What We Offer
End-to-End Solution. Enhanced Operations. Faster Time-to-Market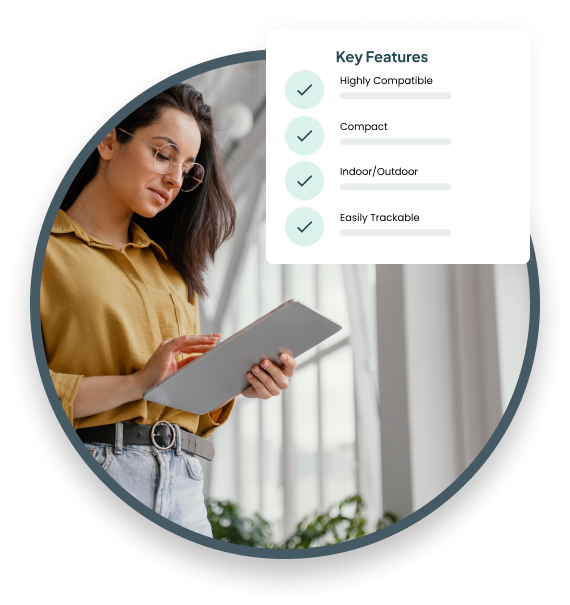 Battery Operated
Battery operated solution for Cellular IoT using LTE-M, NB-IoT, and GPS
Dual-Mode Modem
The multimode modem supports eDRX & PSM for coverage enhancement features
Multi-Band Support
The global RF front end supports bands from 700 MHz to 2.2 GHz
Multiple Sensor Support
Supports sensing details including temperature, accelerometer, pressure, humidity, motion, and light
Why Amantya's NB-IoT Asset Tracker?
Higher Battery Life
Long-life rechargeable battery. Can be charged using Micro-USB 2.0.

Improved Coverage
Wide range coverage area to track outdoors and deep penetration indoors as well

Competitive Pricing
Supports multiple use cases at unmatched pricing and the right optimization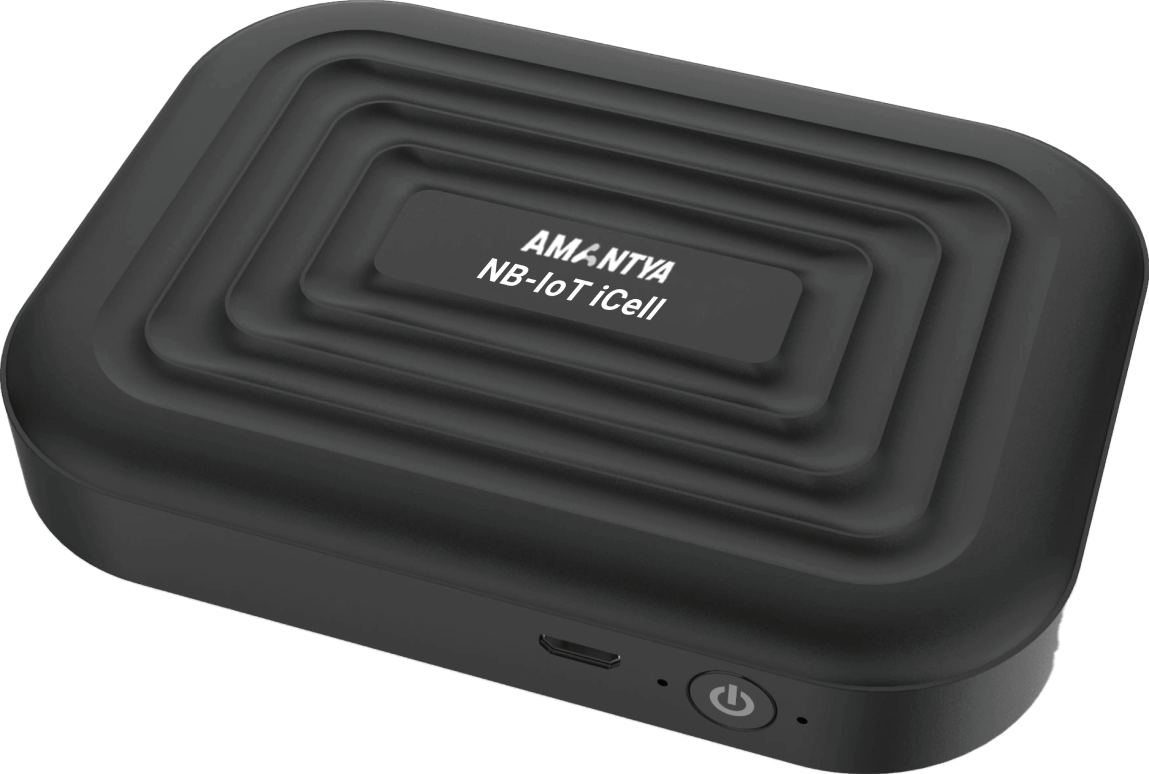 Detailed Reports
Comprehensive and tailored reports of the assets' current status

Complete Access
Full access to asset location and environmental conditions using sensors over the cloud

Near Real-Time Location
Near real-time location, quick updates of equipment, assets, and people's current status for efficient monitoring
Specifications
Amantya's NB-IoT Asset Tracker specifications etc :
Processor
Nordic nRF9160

Dimensions
45*50mm

Network
CAT-M1, CAT-NB1/NB2

Wireless Communication
CAT-M1 & NB-IoT

GPS Channels
L1C/A is supported

Operating Temperature
-40°C to +85°C

Antenna
Built-in Ceramic Antenna

Battery
Li-ion Battery

Charging
Micre-USB 2.0 for Easy Charging
Smart Home Solutions/ Consumers
02
Smart City Solutions
Monitor air pollution, waste management, street lights, etc.
Streamline traffic, smart parking, signals, etc.
Enable smart metering (electricity, gas, and water meter)
Smart buildings with alarm systems, HIVAC, and access control
Set up processes that require small data packets to be sent frequently to an IoT management platform
Connected commercial & industrial appliances
Smart Home Solutions/ Consumers
Monitoring pets, assets, and loved ones
White goods & appliances monitoring
Intruder and fire alarms for prevention & quick alerts
Connected personal devices & wearables to monitor health parameters
Logistics
Near real-time updates on asset location
Minimal downtime in accessing indoor location & delivery information
Detailed insights into inventory management
Quick equipment/ packet mishandling information
Tamper, collision, shock detection alerts
Enhanced workforce and asset safety
Fleet Management
Real-time location & health of the vehicle
Insights into driver's behavior
Tamper, collision, shock detection alerts
Enhanced driver & vehicle safety
Predictive management
Temperature Monitoring Assets
06
Healthcare
Near real-time information on the location of patients, personnel, and assets
Inventory management to ensure no lag in availability
Enhanced and focused patient care
Improved monitoring of high-value equipment and machinery
Temperature Monitoring Assets
Real-time information on temperature for quality control
Prompt alerts to notify temperature variations, enabling quick & preventive action
Shock & tamper alerts
Agriculture/ Environment
Land/ environment monitoring
Animal tracking
Pollution monitoring
Temperature monitoring
Monitor weather, soil, plant, moisture, nutrients, and water usage conditions
Increase quality, quantity, and cost-effectiveness of produce
Have an idea in mind?
Let's Talk