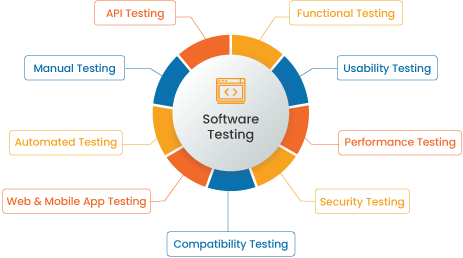 Assure Flawless User Experience and Operations
Among the most accomplished software testing companies globally, Amantya delivers top-notch software testing and QA services for a wide range of web and mobile applications to ensure our clients ship quality products. With a thorough understanding of your business objectives and a sharp focus on your ROI, we leverage our manual and automated testing proficiency to help you deliver glitch-free and bug-free next-gen products and applications faster than before.
Ensure faster releases and superior quality products with next-gen software testing & QA services
Let's Get Started
Our Software Testing & QA Services
Reliability, efficiency, and expertise are at the core of our software testing & QA portfolio. Our services combine the best resources and cutting-edge technologies with proven methodologies to increase quality, reduce cost and drive innovation.
01

Functional Testing
We use the latest automation tools and frameworks to implement comprehensive functional testing, focusing on the user interface, security, APIs, client or server functionalities, and other similar applications.
02

Usability Testing
Leverage our extensive industry knowledge, advanced technology stack, UX trends, and cross-industry experience to assess the usability and convenience of your application for end-users.
03

Performance Testing
We help you predict app behavior and performance in real-life environments by identifying and addressing bottlenecks. We ensure that your software is stable, agile, and performs optimally under peak loads.
04

Security Testing
Our in-depth security assessment & validation services and best practices proactively protect your system and information from possible intruders, increasing business continuity.
05

Compatibility Testing
Test your software for compatibility across different browsers, operating systems, networks, databases, hardware, server, devices, etc., to ensure it meets diverse users' requirements.
06

Web & Mobile App Testing
We provide end-to-end cross-platform/ functional/ non-functional testing with both manual & automated testing approaches to ensure your mobile & web applications are scalable, secure, and compatible.
07

Automated Testing
Leverage our full-cycle test automation services, to achieve lower testing costs and faster time-to-market while ensuring zero flaws in production. Deliver error-free and quality web, mobile, and enterprise apps.
08

Manual Testing
Supplement automated testing with a manual component that tests user interface, installation, error handling, security, and much more to verify that all features work as expected.
09

API Testing
We undertake API specification review, test case development & execution to infuse your software with greater functionality, reliability, and security.
Get the Amantya Advantage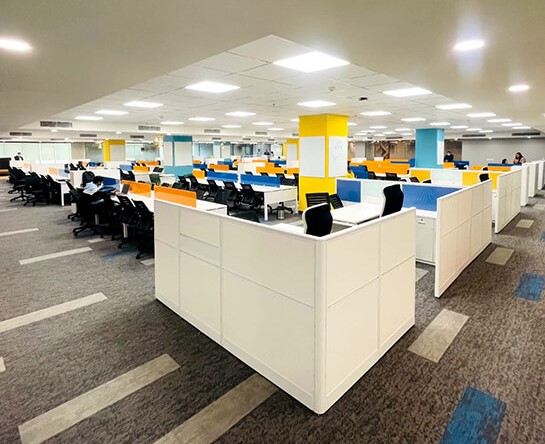 Our clients trust us to keep them ahead of the curve with our top-notch software testing solutions. We consistently help you achieve quality at speed and ensure a secure online presence.
Process-oriented workflows to deliver exceptional results, giving you a competitive edge
We deploy the best approach, tools, and frameworks that mitigate risk, improve time to market and your business ROI
We work seamlessly with your internal teams and integrate with your agile development process
100% transparency and control
Flexible engagement models
Industries We Support
We leverage our wide range of software testing services to build fully functional and scalability-tested
next-gen solutions for businesses across industries and verticals.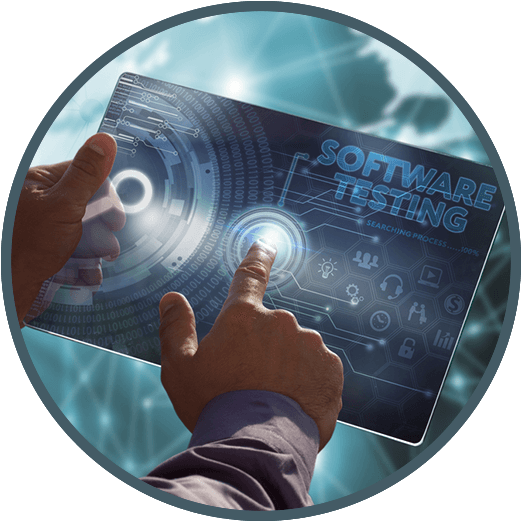 Leverage fill-cycle QA services for robust online shopping solutions. From functionality testing to ensure optimal performance for shoppers; load & stress testing to guarantee shop reliability; UI/UX testing to create an immersive shopping experience; security testing to ensure shopper privacy to web & mobile app testing to satisfy clients on all platforms. We do it all and more.
Test exhaustively to ensure flawless performance of your healthcare software. From telehealth solutions to imaging & visualization software to BPM software that runs the back-end of your operations, helping doctors, nurses, and other health practitioners, make sure no bugs come in the way of providing exceptional client & patient outcomes. From functional performance to regulatory compliance, we ensure your healthcare solutions deliver their true potential.
Deliver rich viewing experience to new-age audiences to stay ahead of the curve in the highly complex and fast-evolving landscape. Our media & entertainment testing solutions help our clients engage their audience and keep them entertained and involved with superior quality software solutions. We help reinvent success on the digital platforms by enabling error-free & glitch-free connected experiences across all touchpoints.
Focus on creating killer websites, blogs, and apps that perform as you intend, year after year. Let us take care of quality verification and error-free product release. We help you verify links and image file selection and displays, test API interfaces to middleware-based business processes and third-party commerce services, E2E testing of site visitor interactions, and database record additions and updates.
Have an idea in mind?
Let's Talk