5G Core
Building 5G Core Networks for testing & simulation, private 5G network, and public deployment
Download Brochure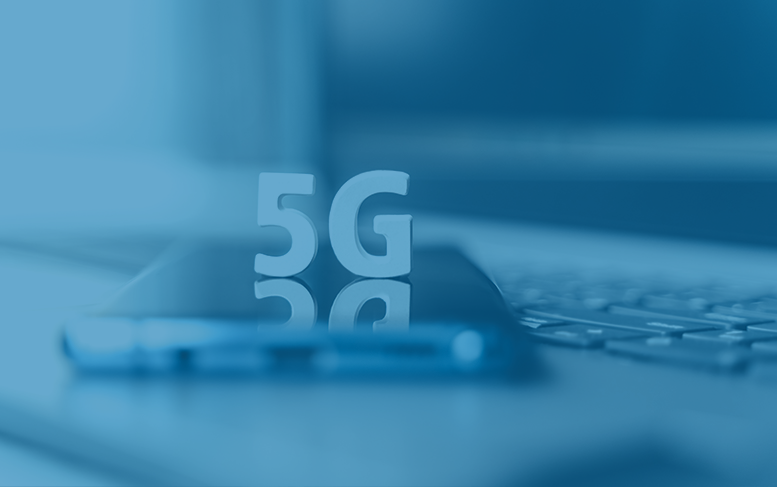 Amantya's 5G Core Network
Amantya's Standalone (SA) 5G Core is the pulse of the 5G network and acts as an enabler for next-gen 5G applications and services. It is developed from the ground up using Service-Based Architecture. It helps create highly scalable networks that can run on-premise or on any cloud environment – public, private, or hybrid. Compliant to 3GPP standards, it is built using microservices methodologies and has a high-performance User Plane Function.
Fully virtualized, containerized, and optimized, our 5G SA core network is ideal for public deployments and building innovative and scalable Private 5G networks.
01

Multi-segment offering
Amantya's 5G Core is built for multiple use cases ranging from 5G device/application/network testing, building 5G labs, and enterprise networks.
02

Subscriber Data Management
Our Subscriber Data Management (SDM) enables operators to secure their investments by providing a unified platform to store and manage subscriber data.
03

Policy Control
Amantya's policy control function enables operators to manage and configure high-value policy use cases effectively.
04

Network Slicing
Slicing enables independent scalability and flexible deployments & configuration of the network to suit the needs of different services.
05

Mobility
Amantya's control plane can easily predict mobility and enable proactive decision-making, making operations more efficient, valuable, and agile.
06

Quality of Service
Amantya's 5G-Core ensures the quality of service (e.g., reliability and target delay) by mapping packets to appropriate QoS Flows.
07

Roaming
An essential tool for operators, Amantya's roaming feature ensures that the subscriber can have the best possible roaming experience.
08

Management
The 5G Core components are deployed in containers as N+k redundant systems, fully orchestrated by Kubernetes.
09

Virtual Network Functions
Supports the virtualization of network functions, increasing network scalability & agility and eliminating the need for expensive purpose-built hardware.
10

Cloud-native Functions
Cloud-native functions improve the scalability and efficient creation and consumption of network resources.
11

KPI Monitoring
Measure how effectively the 5G Core network serves the user with Amantya's KPI monitoring feature.
12

Network Exposure
Amantya's 5G Core enables monitoring, provisioning, and policy control event exposure. It also allows Northbound APIs exposure for AF control of 5G Core.
100 Gbps Aggregated
Throughput
Deployment Models
On-prem – Our core can be deployed on an existing hardware infrastructure on the company's premises.
Public/Private Cloud – Complete containerization of our core, while leveraging Kubernetes orchestration, enables its deployment and dynamic scaling on any cloud infrastructure.
Hybrid Cloud – Enabled on AWS (Amazon Web Services) platform, our SaaS-based Core-as-a-Service solution allows the usage of the core on convenient and flexible subscription plans.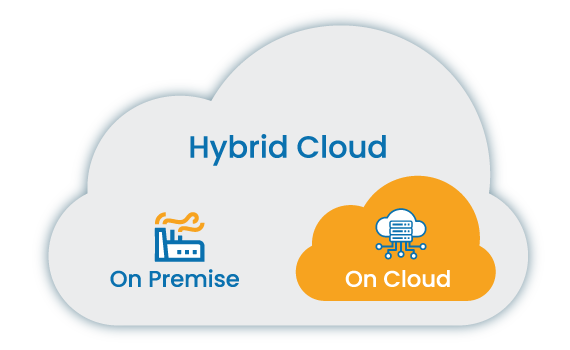 Use Cases
Testing & Simulation
Pre-integrated with RAN to create 5G networks on-the-go
Integrates with standards-based 3rd Party RAN for building 5G labs
Ideal for creating 5G simulated environments to test 5G applications/networks/devices
Simulates every 5G core component to test 5G RAN and UEs
Can be used as a service or on a subscription-based model
Read More
Private 5G Network
Pre-integrated with RAN solution to create a private wireless network
Contains a high-performance User Plane Function
On-premise deployment for enterprises ensures better security
Ideal for industry 4.0, campus and other enterprises
Integrates easily with MEC
Read More
Macro Deployment
Support for upto 100000 subscribers
Interoperable with third-party gNodeB vendors and Qualcomm-powered UEs
IMS (IP Multimedia Subsystem) – Voice/Messaging
Supports integration with 3rd party SMS Center (SMSC)
Supports assimilation with 3rd party OSS/BSS – Alarms/Traps, KPIs, Configuration / Charging Gateway Function
Frequently Asked Questions
5G Core can well be defined as the brains of the 5G network. The 5GC enables reliable and secure connectivity to the network. The core also implements quality of service, enforces policy thereby, enabling service differentiation.
With the kind of use cases being envisaged for 5G, it was clear that the 5G Core needed to be ideated differently as compared to the core of previous generation communication technologies. That is exactly what happened as 3GPP started to come out with its 5G specifications with Release 15 and onwards.
Know More
5G Core raises the capability of the mobile network to levels not seen before and makes it possible to accelerate digitization across industries. Some of the key benefits of a 5GC network are:
Accelerates TTM (time to market) to gain a competitive advantage
Delivers error-free next-gen 5G products and services
New user adoption and user retention
Supports continuous integration and deployment (CI/CD) of new software
Improves Life Cycle Management (LCM)
Ensures continued alignment with standards
Delivers a significant reduction in the total cost of ownership (TCO)
Know More
The key components of the 5G core architecture include:
User plane Function (UPF)
Data network (DN)
Access and Mobility Management Function (AMF)
Network Exposure Function (NEF)
Policy Control Function (PCF)
Network Repository Function (NRF)
Authentication Server Function (AUSF)
NF Repository Function (NRF)
Unified Data Management (UDM)
Unified Data Repository (UDR)
Interworking and Mediation Function (IWF)
Session Management Function (SMF)
Binding Support Function (BSF)
Network Slice Selection Function (NSSF)
In 5G, the core network's cloud-native Service-Based Architecture (SBA) is a prominent innovation. It has enabled the division of some functions into multiple components, and some functions have been combined so that they can run as scalable microservices in a virtualized infrastructure.
One of the key differences between 4G and 5G core networks is the clear separation of control and user plane functions enabling implementation using Network Functions Virtualization (NFV) and Software-Defined networking (SDN).
Know More
Network slicing is one of the building blocks of a smarter and more flexible core network. Built into the 5G standard per 3GPP specifications, it embodies the concept of running multiple networks as virtually independent business operations on shared physical infrastructure efficiently and cost-effectively. Network slicing enables operators to configure thousands of differentiated networks or slices out of the same network infrastructure. Each slice is a virtual end-to-end network and delivers pre-defined capabilities designed to serve a specific customer's business need(s) at pre-determined Service Level Agreements (SLAs) per-slice level.
Know More
The most significant difference between NSA (Non-Standalone) and SA (Standalone) is how each mode provides 5G. As the name suggests, NSA is a 5G service that does not stand alone and uses a 5G RAN supported by a 4G LTE Core. SA is an end-to-end 5G network containing 5G RAN and 5G Core. In NSA 5G, the radio signals are delivered over an existing 4G infrastructure. In comparison, SA 5G operates with dedicated equipment and has zero dependencies on the 4G network. Here's how they both differ from each other:
NSA does not have a 5G core network, whereas SA has a 5G core network.
NSA networking 5G and 4G are interoperable at the access network level, complicating interconnection. In SA networking, 5G networks are independent of 4G networks, with 5G and 4G only interoperating at the core network level, making interconnection simple and seamless.
In the NSA network, the terminal is dual-connected to two wireless access technologies, LTE and NR. In the SA network, the terminal is only connected to one wireless access technology, NR.
Mobile phones must simultaneously be connected to 4G and 5G networks in NSA, resulting in higher power consumption vis-a-vis the SA network.
NSA cannot support the core features of 5G, like low latency, ultra-high speed, etc. SA maximizes the potential of 5G networks as the entire infrastructure - base stations, backhaul links, and core networks are all built especially for 5G.
5G is designed with in-built security controls to address the inherent threats of virtualized networks. 3GPP standardizes security in 5G networks in a hop-by-hop fashion, where user data is decrypted and encrypted in different functions within the network, making each of them independent units. All user data passing through 5G networks is protected by highly advanced encryption. The network and devices authenticate each other using integrity-protected signaling, ensuring that the other components remain secure in case one part is compromised.
Additionally, enlisting professionally managed security services (next-gen firewalls, secure remote access solutions, secure web gateway, etc.) is a hassle-free and cost-effective way to secure your 5G core network.
Amantya's homegrown SA 5G Core is a 3GPP Rel-15 (Rel-16 in the roadmap) standards-compliant core solution ideally suited for testing & simulation use cases and creating next-gen private 5G networks. Containing a Data Plane Function and a high-performance User Plane Function (UPF), our futuristic 5G Core solution can be customized to a project's unique requirements and is designed to help minimize the time and extra costs of systems testing, integration, and support. Below are the salient features of Amantya's 5G SA Core:
Enables multiple use cases, ranging from 5G device/ application/network testing to building 5G labs and enterprise networks
Provides a unified platform for subscriber data management
Enables easy configuration & management of high-value policy use cases
Network Slicing, Charging & Redundancy support
Provides greater mobility support, enhancing operational agility and flexibility
Ensures Quality of Service (QoS)
Supports access to low-latency services hosted in local data centers
Cloud-native functions to improve scalability and efficient creation & consumption of network resources
Provides KPI monitoring for measuring 5G Core performance
Have an idea in mind?
Let's Talk