3G/4G Tracker
High precision indoor & outdoor monitoring of assets
Amantya's GPS tracker is powered by 4G connectivity. A robust, light-weight tracker with a very long battery life, it combines geolocation and GPS technologies for high-precision tracking within city limits or in the countryside. It enables information transmission via global GSM wireless networks and can be piggyback onto any available network to maximize coverage.
The GPS tracker is perfectly suitable for fleet tracking, logistics, valuable goods tracking, warehouse management and personal tracking, to name a few. Furthermore, Amantya offers end-to-end design, development and production support to suit specific business or personal needs.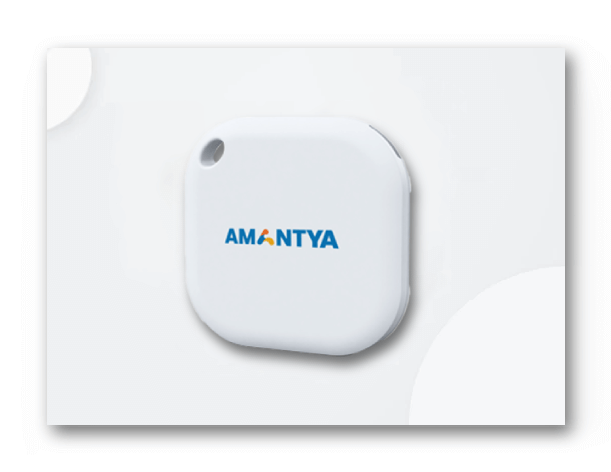 What We Offer
End-to-End Solution. Enhanced Operations. Faster Time-to-Market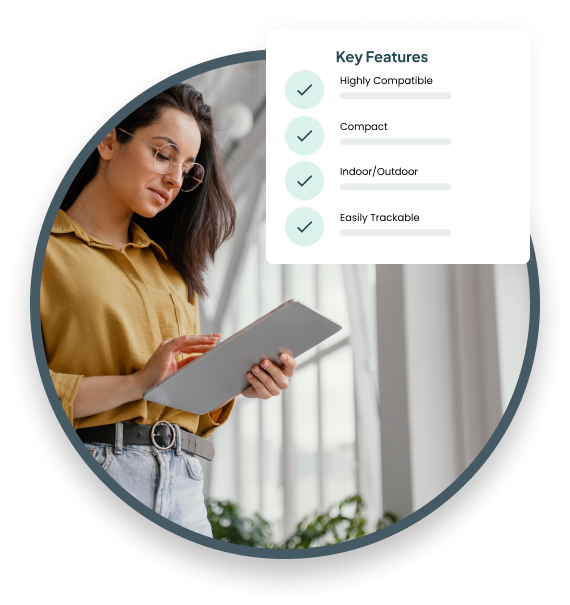 Highly Compatible
Supports Android & iOS-based applications
Global Reach
Information transmission via global GSM wireless networks
Compact
Easily deployable lightweight tracker
Indoor/Outdoor
Seamless indoor/outdoor asset management
Weather Proof
Suitable for extreme environments and weather
Why Amantya's 3G/4G GPS Tracker?
Ultra-Rugged
Can withstand extreme weather & environmental conditions

Proximity Guidance
Proximity guidance feature to track lost assets

Zero Downtime
Real-time asset location updates

Low Power & Long Battery Life
18 months battery life & stable connectivity with incredibly low power consumption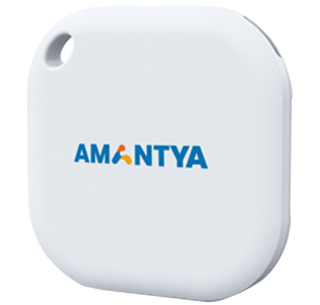 Complete Control
Full access & control over the device movement & measurement

SOS Button
Built with a panic button for emergencies & alert notifications

Detailed Reports
Updates of current & historical data

Separation Indicator
Asset disconnection alerts on smartphone
Specifications
Amantya's 3G/4G Tracker specifications:
Dimension
120(L) x 69(W) x 19.5(H)mm

Working Temperature
-20°C~65°C

Battery
6500 mAh Lithium Manganese Battery

Voltage
3.0 VDC

GNSS Accuracy
5-15m

GPS Brand
1575MHz

LTE FDD Band
B1/B2 /B3/B4 /B5/B8 /B28

LTE TDD Band
B40

Antenna
Built-in GSM /WCDMA /LTE-TDD antenna, Ceramics GPS antenna
Medical Equipment Tracking
01
Logistics & warehouse Management
04
Fleet Tracking
Plug & play device with long battery life
Remote immobilization for fleet management
Track real-time location & health of fleet, vehicle, cargo, etc.
Tamper, collision, shock detection alerts
Drive ID, driver safety & monitoring & vehicle safety
Theft recovery
Logistics & warehouse Management
Precise indoor location of assets and workforce
Real-time location of goods in transit
Delivery information
Workspace safety & tracking
Reduce loss and thefts of assets
Personal Tracking
Ensure safety of pets, assets & loved ones loved ones with real-time location updates
Reduce loss and thefts of assets
Medical Equipment Tracking
Track location of high value medical equipment in real-time
Indoor positioning
Prevent assets from being lost or misplaced
Improve patient care and experience
Increase control and accountability over assets
Have an idea in mind?
Let's Talk