Amantya's Intent Based Networking Solution
Delivering automation, security, industry-leading insights, and assurance to drive real business results
Talk to Experts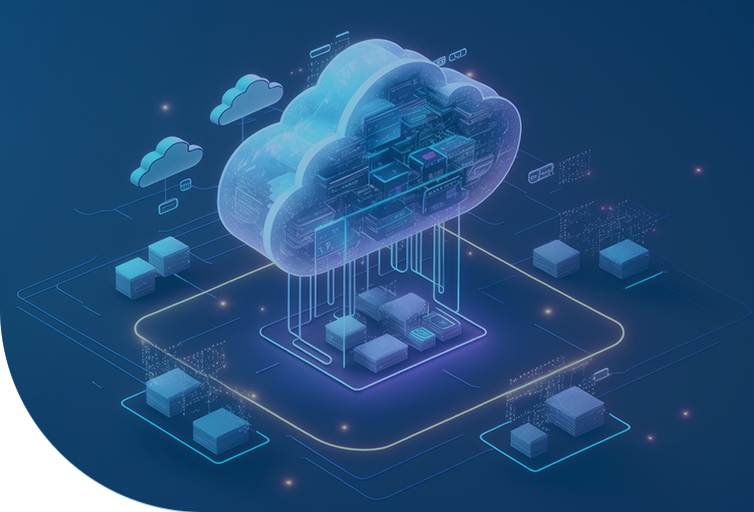 Intent-Based Networks: Transforming the Future of Networking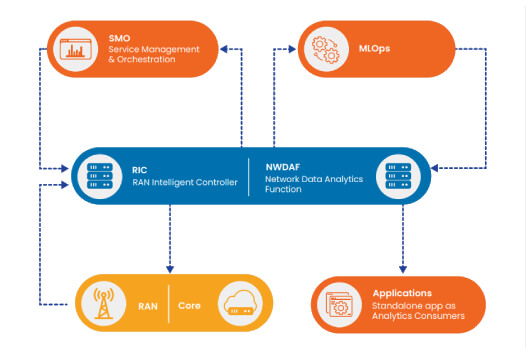 In a rapidly evolving digital landscape, traditional networking approaches fall short in meeting the demands of modern businesses. Intent-Based Networking (IBN) is a paradigm shift that moves beyond manual configuration and towards a more intelligent, automated, and intent-driven approach. Intent-Based Networks are designed to bridge the gap between business requirements and network operations. It leverages automation, artificial intelligence, and machine learning to transform how networks are designed, deployed, and managed.
Fully virtualized, containerized, and optimized, our 5G SA core network is ideal for public deployments and building innovative and scalable Private 5G networks.
Unlock the Power of Intent-Based Networks with Amantya
Amantya is your trusted partner in the realm of Intent-Based Networks. We specialize in providing innovative solutions that revolutionize network management and bring unparalleled agility, intelligence, and efficiency to businesses of all sizes.
Streamline Operations with SMO
Our Service Management and Orchestration (SMO) offering is crucial in simplifying network operations. By providing a centralized platform for end-to-end service orchestration, SMO empowers organizations to streamline network service deployment, management, and monitoring. With SMO, you can achieve faster provisioning, optimize resource allocation, and ensure consistent service delivery across your network.
Unlock Intelligence with RIC
Our Real-Time Intelligence Control (RIC) solution takes network automation to the next level. By combining real-time analytics, machine learning, and automation capabilities, RIC empowers your network to adapt and respond intelligently to changing conditions and demands. Through predictive analysis, RIC optimizes network performance, identifies potential issues proactively, and enables dynamic resource allocation, ensuring an agile and responsive network infrastructure.
Harness Data with NWDAF
Data is the lifeblood of any network, and our Network Data Analytics Function (NWDAF) offering enables you to extract maximum value from your network data. NWDAF utilizes advanced analytics algorithms to process vast network data, generating valuable insights and actionable intelligence. With NWDAF, you can make informed decisions, detect anomalies, optimize network resources, and enhance the overall user experience.
01

Expertise and Experience
Decades of collective experience in networking and advanced technologies, with a track record of delivering innovative solutions to businesses of all sizes.
02

Comprehensive Solutions
Our portfolio includes a wide range of IBN solutions, including SMO, RIC, and NWDAF, which are designed to be flexible, adaptable, and future-ready.
03

Seamless Integration
We enable seamless integration with your current network environment, minimizing disruption and maximizing the value of your existing investments.
04
Scalability and Flexibility
Our IBN solutions can scale with your growth, ensuring that your network infrastructure can evolve alongside your business.
05

Improved Efficiency and Innovation
By automating manual tasks, optimizing resources, and enabling intelligent decision-making, we empower you to achieve higher levels of efficiency and drive innovation.
06

Personalized Approach
We follow a customer-centric approach. We collaborate with you to develop a customized IBN solution that addresses your unique challenges and requirements.
07

Robust Ecosystem
Partnered with leading technology providers to bring you the best-in-class hardware, software, and tools required to build and manage a robust IBN.
08

Reliability and Continuous Support
We deliver end-to-end reliable solutions and provide ongoing support and maintenance services to ensure your IBN delivers maximum value to your organization.
09

Future Proofing
Future-proof your network infrastructure, ensuring it is ready to adapt to emerging technologies and evolving business needs to stay ahead of the curve.
Have an idea in mind?
Let's Talk