AI ML Development Services
Unlock unprecedented opportunities with intelligent AI-Driven solutions
Consult Our Experts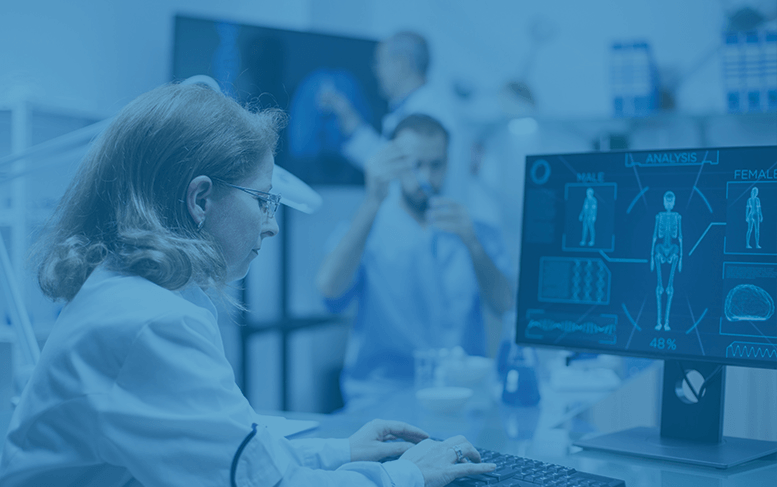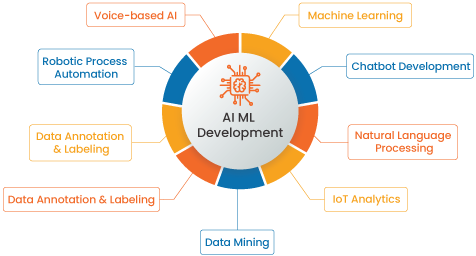 Expand your digital footprint with top-grade AI ML Services
As a world-class artificial intelligence development company, Amantya helps organizations across the globe, from startups to large-scale enterprises, build, implement, adapt and utilize AI ML technologies and techniques to jumpstart their projects. We leverage our deep expertise from data engineering to data science to help clients gain unmatched intelligence from their data to build innovative AI solutions that make businesses work smarter, minimize operational costs, and boost revenue generation.
Build. Define. Train. Integrate Machine Learning Solutions
Get in Touch
Our AI ML Services & Solutions
Amantya's human-centric and outcome-driven services give clients a competitive edge, empowering them to accelerate business growth by optimizing operations and improving workflow efficiency & performance.
01

Machine Learning
Build and deploy an E2E machine learning lifecycle in your system. Take accurate business decisions by interpreting complex data, detecting trends & patterns, and integrating advanced ML algorithms.
02

Chatbot Development
Build intelligent AI-powered apps trained to interact with humans using touch sensing, voice, language recognition, and programmed decision making to offer highly evolved chatbot solutions.
03

Natural Language Processing
Set algorithms that will work across large data sets to extract meaningful insights for an unsupervised machine learning experience. Analyze existing text data for trends, threats, and new business prospects.
04

IoT Analytics
Leverage ML to transform IoT data into actionable business insights. Capture, process & analyze data to reduce equipment downtime, minimize accidents, and identify trends & anomalies in sensor data.
05

Data Mining
Explore data in-depth and structure it into appropriate models to make critical business decisions. Extract information and transform it into a relevant model for real-time use
06

Image Processing
Build custom applications for automated analysis, recognize & process images, and integrate neural networks for text translation. Optimize production environments, scale-up operations to the cloud or edge.
07

Voice-Based AI
Deploy powerful customized voice-enabled applications that facilitate streamlined and faster app operations. Leverage language-based localization, custom skill development & mobile app integration.
08

AI Consulting & Integration
Modernize existing systems and sharpen the functionality of cross-platform interface applications. Automate internal processes and provide solutions that redefine how your customers interact with your product(s).
09

Robotic Process Automation
Use RBA to create solutions that help reduce overall manual efforts, minimize risks of human error, increase the productivity of daily processes, and leverage exclusive data validation & data search.
10

Predictive Analysis
Utilize statistical algorithms and ML techniques to leverage predictive analytics assessment solutions for intelligent insights. Forecast future trends & device the required action plan using AI ML solutions
11

Text Analytics
Leverage automatic AI-powered text analytics software to structure big data and gain actionable insights. Use text extraction, text classification, text summarization & text redaction to improve business outcomes.
12

Data Annotation
Leverage AI-based labeling to build, transform, train and test advanced machine learning models using text, audio, video, image-based content, and other forms of unstructured data.
Get the Amantya Advantage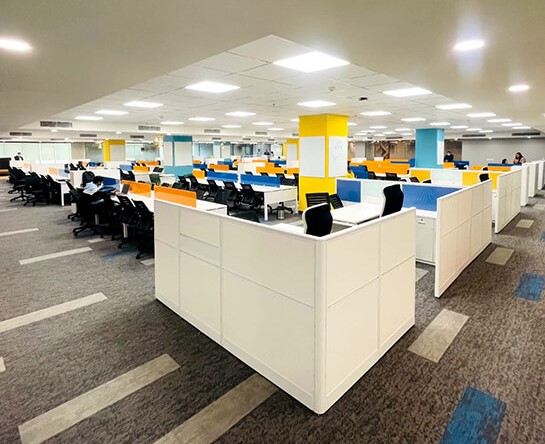 At Amantya, we strive to build top-notch AI-driven applications for our clients. You get a trusted partner, strict NDA terms, and a team committed to delivering excellence when you choose us.
Build intelligent applications for business innovations cost-effectively
Real-time insights into business performance to avoid or minimize future risks
Complete transparency of work and processes with periodic reports during product development
Agile methodologies and on-time deliveries to give you a competitive edge
Best-in-class technology stack to ensure top-notch products and solutions
Develop a unique product leveraging a personalized AI framework based on your model's specific requirements
Reimagine your business with our next-gen AI ML services
Talk to Us
Industries We Support
Amantya's advanced AI & ML solutions and services transform a diverse range of industries.
We power businesses across the globe, helping them build top-notch products that integrate seamlessly with their business goals.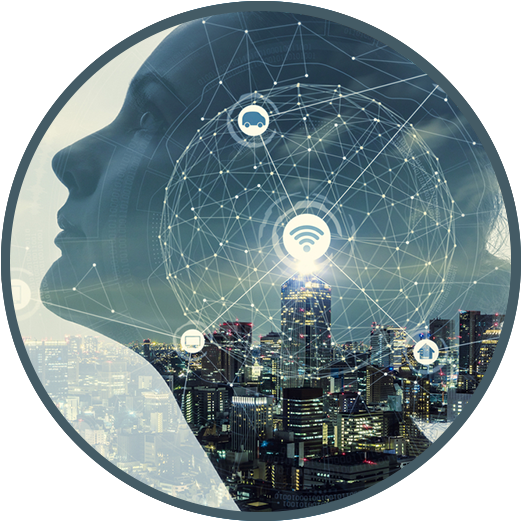 Apply intelligent custom solutions to extract meaningful insights from big data to make precise sales forecasts and reduce costs. Use online assistants, in-store chatbots, etc., to create personalized shopping experiences, reducing customer churn.
Deploy healthcare IT consulting & interactive apps to improve patient care and streamline processes. Effectively analyze patient data for enhanced patient outcomes. Use consumer wearables to enable proactive management of a healthy lifestyle.
Transform network operations, enhance subscriber experience and boost business performance. Diversify offerings, tap into unseen market segments, provide personalized solutions, and deliver superior customer services at scale.
Leverage AI ML algorithms to develop highly automated and adaptive driving systems. Analyze the road situation in real-time to introduce safe, personalized, and predictive autonomous experiences.
Have an idea in mind?
Let's Talk